IIn 2001, Nobel laureate Abd al-Razzaq Qurna by the Sea published the story of Saleh Omar, a man who arrived at Gatwick Airport as a refugee. The border official who spoke to him says his parents also came to Britain as refugees, "but my parents are European, they have a right, they are part of the family". He goes on to say, "You don't belong here…and we don't want you here. We will make life difficult for you, make you suffer indignities, and may even perpetrate violence on you."
Omar is far from impressed, but he does carry an important piece of information inside of him: he knows that under the British government's own rules he is entitled to asylum, and although the official may utter racist language, he will ultimately have no choice but to stamp Omar's passport And let him pass. As he already does.
I've read the novel twice, 20 years apart. The official's behavior didn't get any less intimidating, but even so, I read the Gatwick scene completely differently the second time around. In Britain under Priti Patel, I was struck by how fortunate Omar was to encounter better laws than the people whose job it is to enforce them.
This year, the year of the Rwanda Asylum Scheme, we celebrate 10 years since Theresa May as Home Secretary introduced the Hostile Environment Policy. Shortly thereafter, the coalition government created the Hostile Environment Working Group which consisted of 12 government departments including schools, welfare and health services. What does it do to the fabric of British society if the NHS is asked to pass information to the Home Office as part of a hostile environmental policy? Which country asks its doctors to spy for the government? A harsh one for starters. Cruelty has become so normal that it is possible to read Salih Omar's racist encounter and think of the word "lucky".
To better understand this normalization, it is useful to go back to 2013 and the government-sponsored billboards on the sides of trucks, with the message "In the UK illegally? Go home or face arrest". When the truck reports first became public, there was a singular, heart-warming voice condemning the Ministry of Interior.
But within a few months, the media began reporting a policy failure in terms of the number of people – 11 – deported as a result of using the pickup trucks. Phrases like "only 11 people" implicitly convinced the government's reasoning that more deportations meant more success. What the media didn't tell us about "Only 11" were their names and their stories.
Six years later, The Guardian Amelia Gentleman published the story of Joycelyn John, who legally arrived in Britain at the age of four from Grenada, but lost her passport with an "indefinite leave to remain" stamp proving her status. She was classified as an illegal immigrant in 2014 and threatened with deportation in letter after letter from the Home Office, despite 75 pages of evidence she collected to prove she had spent her life in the UK. John lived for two more years in a hostile environment, unable to work or benefit from public services, until her horror of being tied up and deported, and desperation at being in debt, turned her into self-report. She described herself as a "suicide bomber".
Eventual outrage over the stories that came to be known as the Windrush scandal meant that John was finally able to return to the UK. But "scandal" is a term too mild to use in relation to what happened. Windrush's atrocity is closer to the mark. Certainly the minimum we should expect from our government is recognition of human dignity.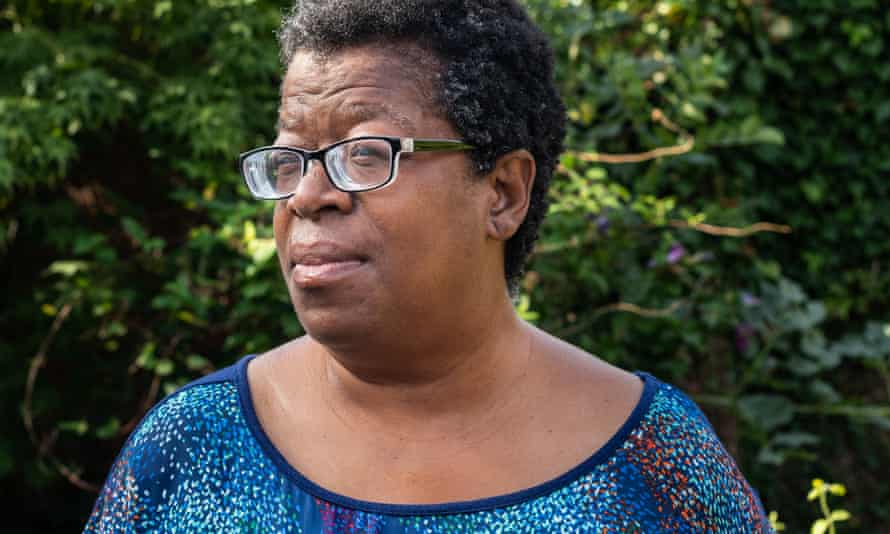 And now we have the failed, but undefeated, deportations to Rwanda. The government has learned little from the atrocities of Windrush. She understands that those who are threatened with deportation to Rwanda may turn out to be people most Britons do not want to be deported. For example, the former Iranian police chief who refused to shoot protesters during an anti-government demonstration. The British government does not want to explain why an asylum case for someone like this has not been examined. So she repeats the idea that her real goal is the "evil" of human smuggling.
Anger and normalization – this is the pattern we need to break. Anger over deportations in Rwanda; It is the normalization now underway that divides asylum seekers into two levels: those who enter via "safe and legal" routes and all others, who are classified as being brought in by people smugglers.
When I hear the phrase hostile environment, I find myself thinking of a guy whose name isn't John. I met this man via the Refugee Tales project, which brings together writers and people with experience in the UK's asylum system. He had been tortured and imprisoned in his former country, not wanting the government from which he had fled to turn its attention back to him. But he wanted me to use his first name when I wrote about him. Just before the story was published, he had a request. Can I change his name to John? His asylum application was accepted in the UK, but he had to apply again every three years for 15 years before he could be eligible for an indefinite residence permit. Now he fears that his mildly worded words about the asylum system will be reason enough to deny his next application. I think a lot about the guy whose name wasn't John.
Then I think to myself how lucky I was on my way to British citizenship: I was never an asylum seeker; I have never been threatened with arrest; I came to the UK on a visa for writers, artists and composers, and was easily able to switch to a Tier 1 visa. The immigration officer who granted me my first visa extension was not only human, he was kind, and later responded to an email inquiry with PS to say he heard me on Radio 4 and that I "looked great." Despite all this, until I became a citizen, I did not write fiction in contemporary Britain, for by the nature of my imagination I could only enter the realm of politics, and like a man whose name is not John, I feared that my words might upset the wrong person and that the visa extension might be refused. or request citizenship. Once I got my passport, in 2013, I thought I could now write freely. But just weeks after my citizenship was granted, I read an interview in which May indicated her intention to dramatically increase the use of citizenship stripping powers.
And we are now in the age of Priti Patel, when immigrants and their children feel that they may not be completely and unequivocally secure in their right to continue to live in Britain. There are moments, and writing this article was one of them, when I feel the hostile environment inside me as a nucleus of fear that never goes away.
With that said, I'm grateful for that kernel of fear. It brings with it a sense of injustice and a desire for change. It allows you to cheer on the victories that the suspension of flights to Rwanda has only recently been. In 2018, schools stopped collecting information about students' nationalities and where they were born, and NHS Digital announced it had stopped sharing data with the Home Office. Just last month, the government announced that people under 18 who are being looked after by local authorities will no longer have to pay a £1,012 fee to register as British citizens. Activists prevented deportations and air deportations. Lawyers secured release orders for many of the detainees. Those who thought they were alone found out that they weren't.
Behind all the victories of the past decade, there are activists and organizations who have never succumbed to the luxury of despair or desperation. None of their victories were 'small victories'. Each one changes a life.
This is an edited version of a lecture by Immigrants organize. The full text can be found here. Camila Shamsi's latest novel is Home Fire, winner of the 2018 Women's Prize for Fiction